Holding your newborn baby is the greatest feeling during early parenthood. Parents are so overwhelmed with emotions and love for the baby that they just want to hold him for a long time even after the baby is fast asleep. No wonder babies also love being held by the parents, but in the long run, it becomes difficult for parents when the baby becomes habitual of sleeping only when held by parents.
Why my baby only sleeps when held?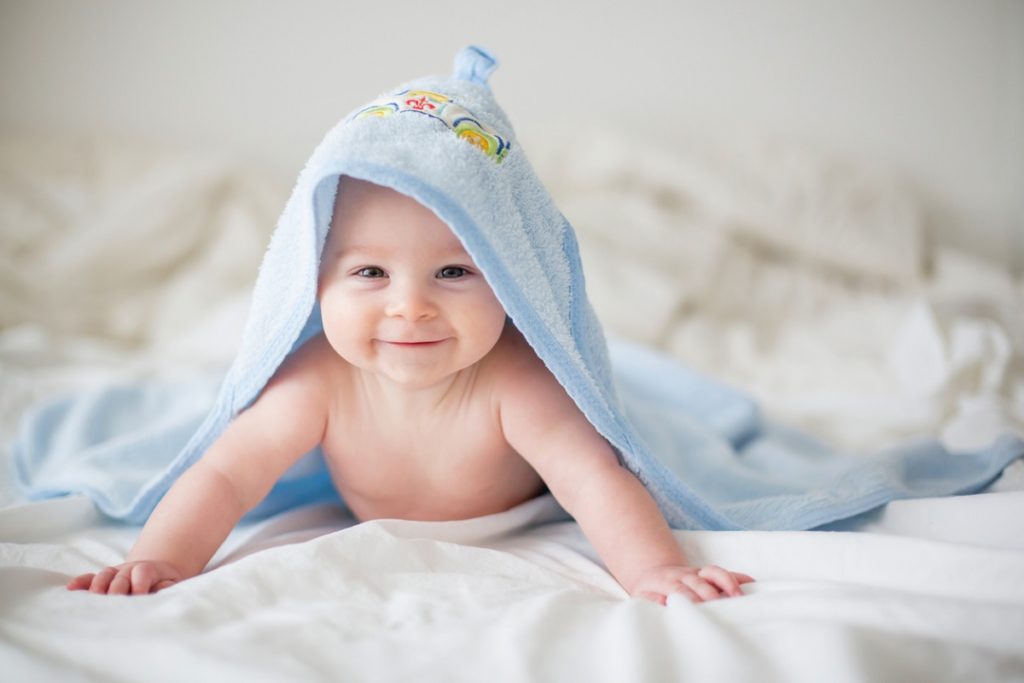 You lay your baby in his crib as gently as possible but he suddenly wakes up as soon as he touches the crib. Your baby only sleeps when held and you have to hold him long even after he falls asleep. It is because when he was a newborn, you used to hold him even after he was asleep and now he is habitual of that. Babies do not like changes and if they have become habitual of sleeping when held then they certainly do not want to change that.
Infants like the skin to skin contact with parents as it gives them a sense of security. They like to sleep while being tightly wrapped in the arms of their parents and they do not like to sleep openly in their crib or bassinet.
Is it dangerous for the baby to sleep while being held?
It is all right to hold the baby, who is under four months, while he sleep. But when a baby is older, you need to reevaluate his sleeping habits and try putting him to sleep drowsy but awake. The babies should be able to soothe themselves and go to sleep by the age of 6 months.
The only drawback of holding the baby to sleep is that they will develop a habit and it will be difficult to sleep train them.
How to handle when a baby only sleeps when held?
Even if the baby only sleeps when held and has become habitual of it, there are some tips and tricks that you can use to handle such a situation:
Offer a pacifier: If a baby only sleeps when held and you want him to sleep in the crib then you should offer him a pacifier. The pacifier will help in soothing the baby and falling asleep.
Take turns with your partner: Surely, you can get tired by holding the baby for too long and you also need to take care of the house or take a bath. In that regard, you can take turns with your partner and he can help you to hold the baby for a while.
Swaddle the baby: Swaddling the baby is a great way for the baby who only sleeps when held to give them a sense of security and warmth. Swaddling can help a baby to have the feeling of the womb and they feel more comfortable sleeping.
White noise: Playing white noise in the room will help baby sleep longer and less dependant to sleep in their parent's arms.
Try a baby bouncer or swing: Baby bouncer or swings are a good investment if your baby only sleeps when held. With their vibrations and swinging motions, the baby falls asleep quickly and easily.
To sum it up:
The baby only sleeps when held is a common problem for new parents as the baby likes to be held tightly and closely by parents. There is no harm in holding the baby to sleep but it should be stopped at the right age and the baby should be introduced to sleep training.